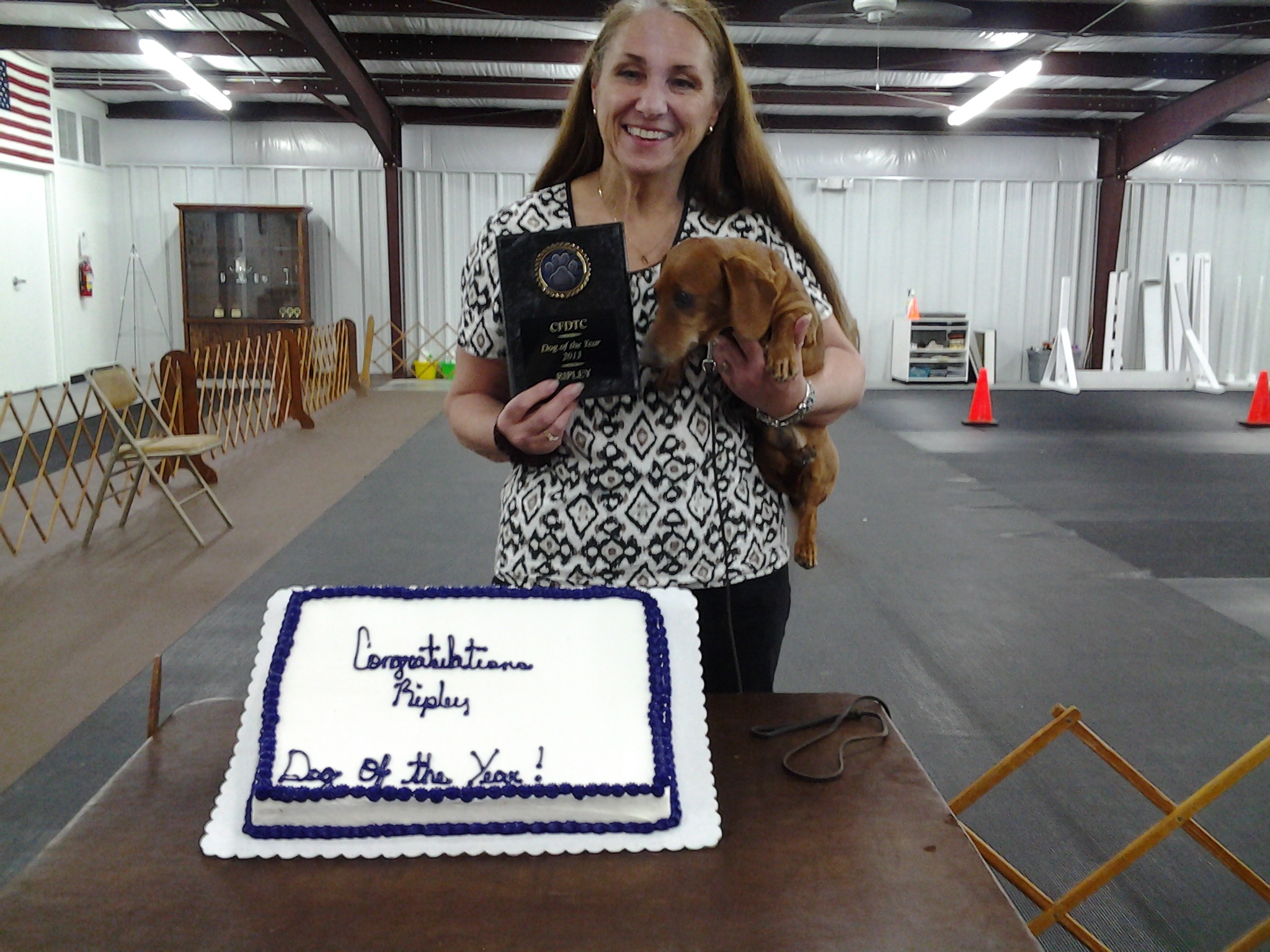 Cape fear dog training club members proudly show of their accomplishments.
Congratulations to Roberta and Ripley Cape Fear Dog Training Club's Dog of the Year 2013.
Roberta and Ripley display their OTCH.
OTCH Ripley Believe It or Not, UDX, OM2, VER, ME, 2nd Miniature Dachshund in the USA to earn the Obedience Trial Championship. 6th Dachshund in the USA to earn Obedience Trial Championship, September 22, 2013. Owner Roberta Pylate.